If you don't own a ladder or you prefer to keep your feet on the ground, you can attach PVC pipes to your leaf blower in order to clean out your gutters like this guy did.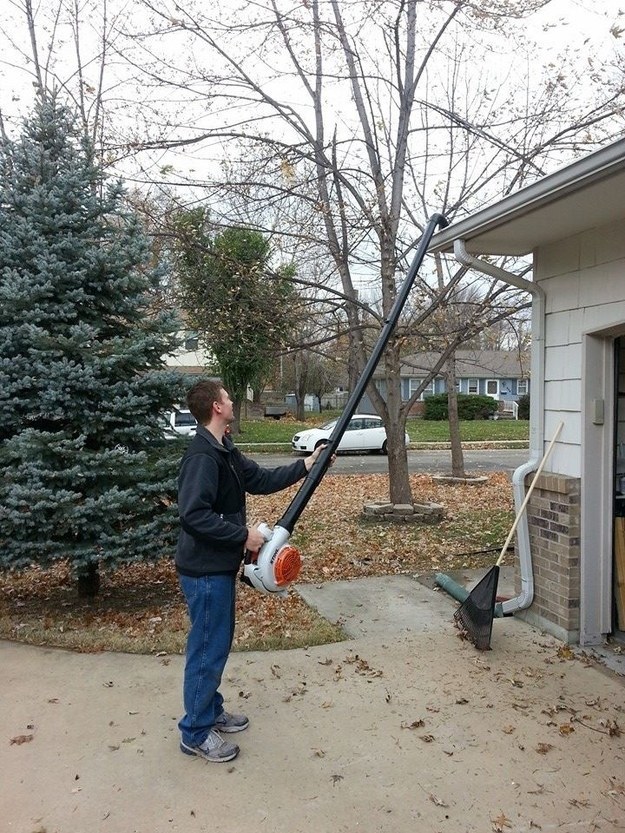 You can create a make-shift closet by hanging up a few folding chairs.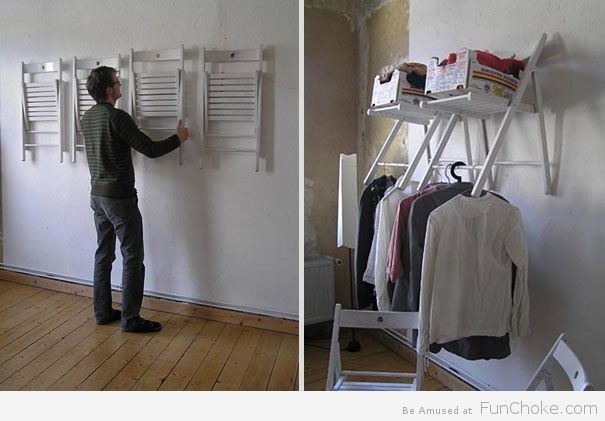 Here's a good one – you can use a sturdy rubber band to mount your cell phone to your car.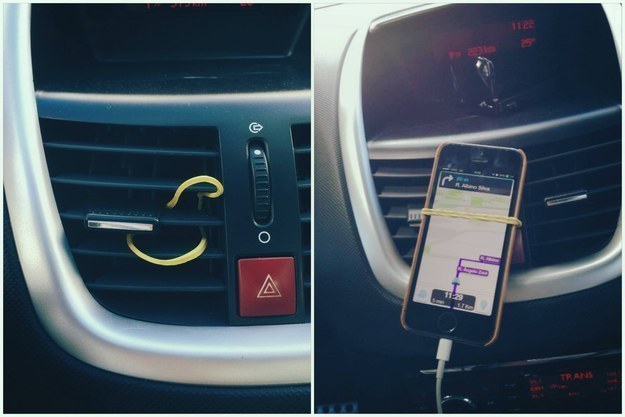 I'm definitely going to try this one next time I order pizza.  Put an empty soda bottle under the pizza boxes to keep them balanced and prevent them from shifting while driving home.